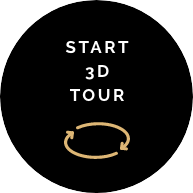 35m2
Your vacation paradise in Meran
Room
to
relax
This is our smallest vacation apartment, but is the equal of our two larger apartments when it comes to comfort and style. Modern furnishings. Can be easily reached by elevator. It has up-to-date features plus a balcony and, like all of our apartments, is strictly non-smoking. An excellent location right in the center of charming Meran / Merano.
Personal. Unique. Natural.
Starting at 130 € Per day
For two occupants
15 €
per day per further occupant
15 €
for children between 3 and 14 years of age
In the case of short stays (under two days) a surcharge of €25 will be levied.
That
extra
bit
of
comfort
All-wood furnishings
Living room / kitchen
Glass ceramic stovetop
Automatic dishwasher
Refrigerator
Dishes
Bed linen
Hand towel
Children's bed
Highchair
satellite TV
Double-bed room
Bathroom with shower stall
Balcony
Private garage parking space, suitable also for a car or SUV with roof box
Final cleaning of the apartment is included in the price

General information
Reservations and payment:
Your reservation can be considered binding only after both parties (you and we) have received written confirmation and you have made the advance payment (30% of the total sum due). When making the bank transfer of these funds, please state your name. You can then transfer the remaining sum due either before your stay begins or on-site, upon arrival. We hope that you will understand that, in Italy, cash payments are allowed only up to Euro 1999.
Payment:
Please pay your bill either in cash, by bank transfer, or by check. Unfortunately, we are unable to accept payment by credit card or EC card.
Arrival and Departure:
Your apartment will be ready for you by 2:00 p.m. On the day of your departure, we ask that you vacate your vacation apartment by 10:00 a.m., at the very latest, so that we can commence cleaning it for the next guest. Otherwise, we will have to bill you for an additional day.
Pets
In consideration of our guests with allergies, no pets are allowed on our premises.
Local resort tax
The revenues obtained from the local resort tax are used to expand and maintain the infrastructure and services, as well as for organizing local cultural and sports events. The local resort tax of €1.05 per guest and per night is collected by the operator of the lodgings. Children and youths under 14 years of age are exempt. The local resort tax must be paid upon departure and is listed separately in your bill.

Travel cancellation insurance
In the event of unforeseen circumstances, you may find it necessary to cancel your vacation plans.
If you suddenly find yourself unable to begin your stay on the agreed-upon date or have to leave earlier than planned, this can lead to unpleasant consequences for both you, the traveler, and for us, your hosts. That is why we highly recommend that you obtain travel cancellation insurance. In the event that you cancel, your advance payment will not be remitted to you.
You have no right to cancel as defined in the Italian Consumer's Rights Code. Nevertheless, we will allow you to cancel under the following conditions as set forth in Article 1382 of the Civil Law Code:
If you cancel at least 60 days prior to the agreed-upon day of arrival, you can be released from your reservation without having to pay a penalty. Rather, only your advance payment will be retained.
4 months to 1 month prior to the agreed-upon day of arrival: 40% of the total price
1 month to 1 week prior to the agreed-upon day of arrival: 70% of the total price
Less than 1 week prior to the agreed-upon day of arrival: 90% of the total price
In the event of a "no-show" or if the guest departs prematurely, the guest will be required to pay the sum total for the entire previously agreed-upon stay.
Please notify us as soon as possible if you are unable to begin your reserved holiday.
Mandatory information required according to E.U. Ordinance no. 524/2013 of the European Parliament and Council. Platform for the online resolution of consumer rights disputes (ODR) of the European Commission: http://ec.europa.eu/consumers/odr/
Living in the Lorent Suite means: relaxing on the terrace while letting your gaze wander over the heart of Merano, needing but to step out the door to find yourself in the center of the spa town.